ABOUT ME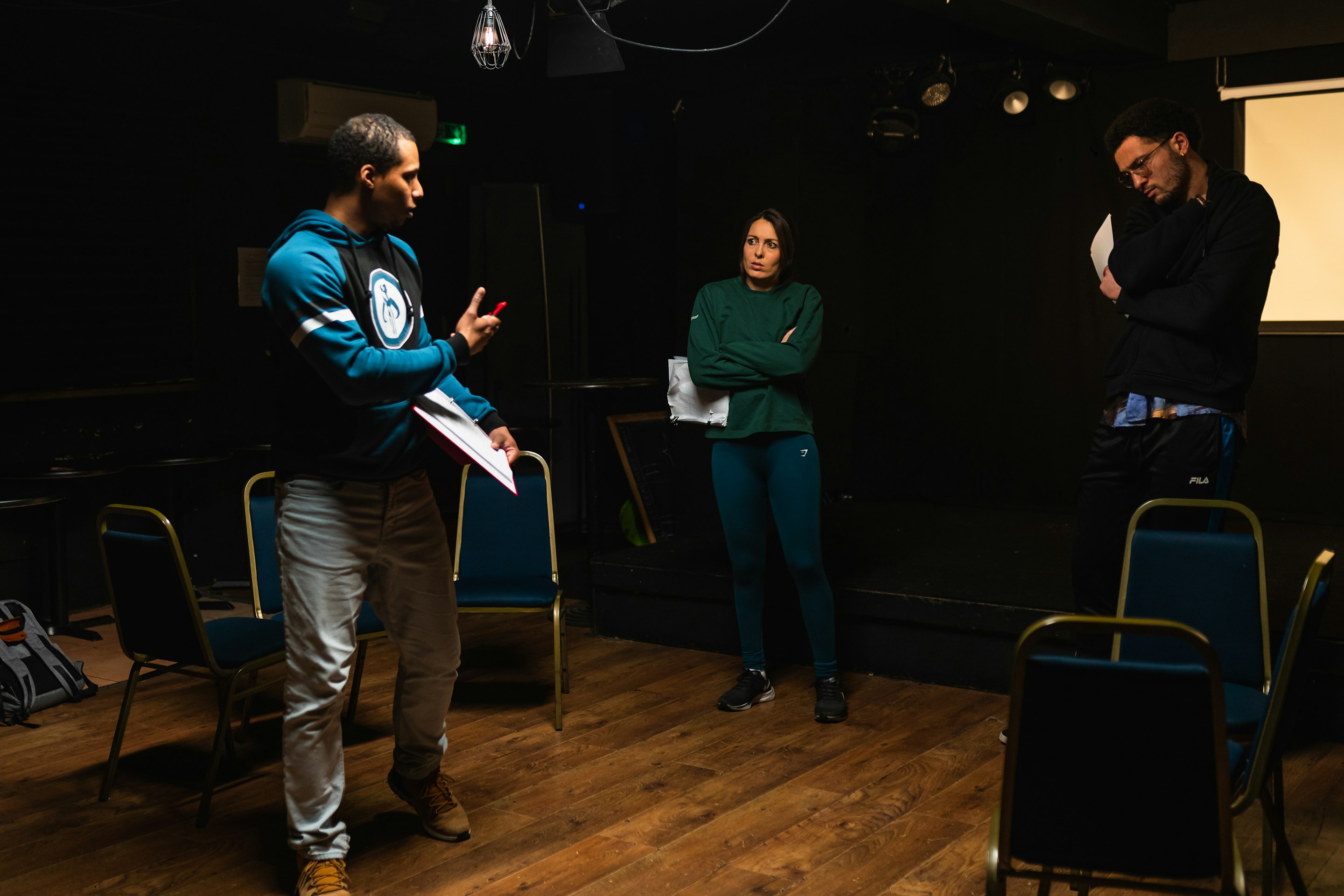 At some point I decided to pursue the career of and eventually become a Writer and Director of Film, TV and Theatre. Throughout my life I have always been looking for the most complete way of expressing and exploring my thoughts, ideas, emotions and imagination. For a while I believed it would be straight literature but I became bored of my own voice. Movies had played a huge part throughout my life and it took a surprisingly long time before I realised that cinema was the most appropriate craft and art form. It has been a learning journey where I'm currently at a point of creative understanding that is starting to give my work some kind of definitive quality. Although I'm sure I will continue to evolve.
I have directed a bunch of short films and a few music videos but my most notable work to date is the expressionist drama 'Poles', an exploration of a young woman's melancholy whilst she deals with the oppressive nature of her mundane life. Another work I directed was the comedy drama 'Call It a Day' a six part web series about the colliding lives of two women at a state of personal and professional transition.
As a writer I worked on 'I Am Pilate' starring Shaun Scott and directed by Femi Oyeniran. A drama giving us an alternative look on the experience of Pontius Pilate and his dealings with a certain Nazarene. LGBTQ drama 'Soft Hands' was an emotional coming of age story about an aspiring boxer coming out to his homophobic trainer father. The Film London Microwave shortlisted feature film 'Beneath the Mind' was a psychological horror dealing with an under pressure architect as she succumbs to the escalating effects of her Schizophrenia.
In 2022 I was selected for the 'Casualty' Directors' Scheme shadowing experienced Director Duncan Foster; shortlisted for the Original Voices writers scheme on 'Emmerdale' and delivered a Masterclass on Directing Actors at Edge Hill University.
I made my theatre directing debut in 2022 with a new stage play of 'Uncle Vanya' which ran for two weeks at the Old Red Lion Theatre. (Broadway World Review ****) In order to find a new connection to classic work, the lead role of Uncle Vanya was reimagined as disgruntled thirty something now speaking for a millennial generation who devoted themselves to old ideas in a rapidly changing world.

2023 started with another theatre production 'Savannah', a psychological drama exploring inside and outside the mind of a woman dealing with a past trauma. Three performances ran at the Union Theatre and starred Sarah Naudi (In the Heights, Litvinenko), Genesis Lynea (Silent Witness, The Baby), Olivier Award nominee Jamael Westman (Hamilton, The Essex Serpent) and Ross McShane.

I'm currently developing an original TV series and my debut feature film.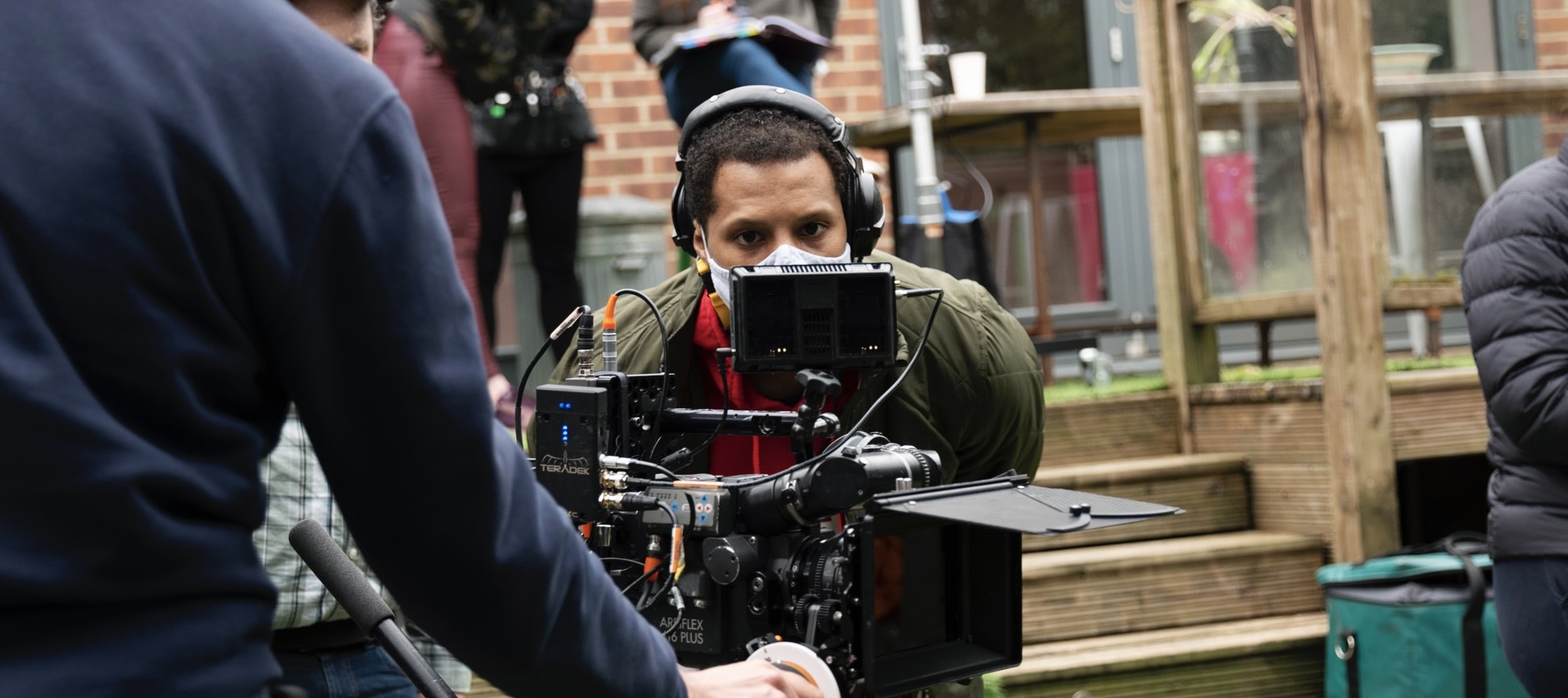 Development

Arthur & Clara Writer/Director (Feature)
Blightywood Creator/Writer (TV Series)

The Liaison Writer/Director (Feature)


Productions
Savannah Director (Theatre)
Union Theatre
Hollyoaks E6031 Shadow Director (TV)
Will Herbert, Director
Channel 4
Uncle Vanya Director (Theatre)
Old Red Lion Theatre
Casualty S36 E44 Shadow Director (TV)
Piotr Szkopiak, Director
BBC
Casualty S36 E41 Shadow Director (TV)
Duncan Foster, Director
BBC
Eastenders Shadow Director (TV)
Ian Barnes, Director
BBC

Poles Writer/Director (Short Film)
Candid Broads Productions
Official Selection Manchester International Film Festival 2023
(BIFA Qualifying)
Official Selection Kingston International Film Festival 2022
Official Selection Unrestricted View Film Festival 2022
- Nominated for Best Director
-Nominated for Best Actress
- Nominated for Best Sound
- Nominated for Best Soundtrack
Official Selection Underwire Film Festival 2022*
- Nominated for Best Sound
(BAFTA Qualifying)
Official Selection Paris International Short Festival 2021
- WINNER Best Cinematography
Official Selection Oniros Film Awards 2021
- Nominated for Best Short Film
- WINNER Grand Jury Award Best Actress
- Honourable Mention: Best Director

I Am Mary Script Editor (Short Film)
Sheila Nortley, Director
Four8

I Am Pilate Writer (Short Film)
Femi Oyeniran, Director
Four8
Official Selection Greater Cleveland Urban Film Festival 2020
Screen Nation Digital Media Awards 2020
- Special Mention: Distinction in Production
Official Selection S.O.U.L Fest 2020*
(BAFTA Qualifying)
Flickers' Rhode Island International Film Festival 2020 - Semi-Finalist
Official Selection Bolton International Film Festival 2020*
(BAFTA Qualifying)
Official Selection Norwich Film Festival 2020*
(BAFTA Qualifying)
Official Selection Birmingham Film Festival 2020
- Nominated for Best Online Film
Official Selection Coronado Island Film Festival 2020
Official Selection British Urban Film Festival 2020*
(BAFTA Qualifying)
Official Selection Disappear Here Film Festival 2020
Official Selection HollyShorts Film Festival 2020*
(Oscar Qualifying)

Doctors S21 E109 Shadow Director (TV)
Steve Kelly, Director
BBC

Call It a Day Director (Web Series)
Candid Broad Productions
Official Selection UK Offline Webfest 2020
- Nominated for Best Web Series
Official Selection Ramsgate International Film & TV Festival 2020
Official Selection Pilot Light TV Festival 2020
- Nominated for Best Web Series
Official Selection Oniros Film Awards 2020
- WINNER for Best Web Series
- WINNER Grand Jury Award Best Actress
- Nominated for Best Series Pilot
- Nominated for Best Actress
Official Selection New York Movie Awards 2020
- Honourable Mention: Best Web/TV Series
- Honourable Mention: Best Original Song
Official Selection Santa Monica Web Fest 2020
- Nominated for Best Drama Series
Official Selection Seoul Web Fest 2020
- Nominated Best Dramedy
- Nominated Best Screenplay
Official Selection Unrestricted View Film Festival 2020
- Nominated for Best Web Series
- Nominated for Best Actress
-Nominated for Best Actress
- Nominated for Best Director
Official Selection Brighton Rocks Film Festival 2020
-Nominated for Best Comedy
Official Selection The Web Series Filmmaker Showcase 2020
Official Selection New Jersey Web Fest 2021
- Nominated for Outstanding Dramedy
- Nominated for Best Actress in a Drama
Official Selection Topaz Film Festival 2020
Official Selection LA Women in Film Festival 2020
Official Selection Bilbao Series Land 2020
- Nominated for Best Dramedy
- Nominated for Best Ensemble Cast
Official Selection BNM Web Fest 2020
- WINNER for Best Dramedy
Official Selection Rio Web Fest 2020
- Nominated for Incentive to International Digital Production
Official Selection Festival Angaelica 2020
Official Selection London Lift-Off Film Festival 2020
Official Selection New York Lift-Off Festival 2020

In Utero Co-Writer/Director (Short Film)
FITA Films
MK Film Network 48hr Film Challenge

Ovulate Director (Short Film)
ItsOriane Ltd

Sorted It Director (Short Film)
ItsOriane Ltd

She's Just a Girl and So Am I Writer/Director (Short Film)
FITA Films
Official Selection Madrid Indie Film Festival 2019
- Nominated for Best Featurette
Official Selection Oniros Film Awards 2019
- WINNER for Best Silent Film
Say Your Name Writer/Director (Short Film)
ItsOriane Ltd
Official Selection Oniros Film Awards 2019
- Nominated for Best Short Film
- Nominated for Best Actress
Official Selection Unrestricted View Film Festival 2019
- Nominated for Best Director
- Nominated for Best Actress
The People's Short Film Festival 2019 - Semi-Finalist
Official Selection Dumbo Film Festival 2020
- Nominated Best Short Narrative

Those of Us Writer/Director (Short Film)
Urban Crane Films
Official Selection VOB Film Festival 2019
Official Selection Under The Stars International Film Festival 2019
Official Selection East Coast Film Festival 2019
- Nominated for Best Short
Official Selection International Short Film Festival Pune 2019
Official Selection Bute Street Film Festival 2020
- WINNER Best Film
Official Selection Unrestricted View Film Festival 2020
- Nominated for Best Screenplay

Soft Hands Writer (Short Film)
DJK Films
Official Selection West Europe International Film Festival 2019
- Nominated for LGBTQ Award
- Nominated for Best Supporting Actor in a Short Film
LA Cinefest 2019 - Semi-Finalist
Official Selection Rainbow Umbrella Film Festival 2020
Official Selection North Europe International Film Festival 2020
- WINNER for Best Leading Actor in a Short Film
- Nominated for LGBTQ Award
- Nominated for Best Supporting Actor in a Short Film
Official Selection South Europe International Film Festival 2020
- Nominated for LGBTQ Award
- Nominated for Best Original Screenplay of a Short Film
- WINNER for Best Supporting Actor in a Short Film
- Nominated for Best Lead Actor in a Short Film

Just Saying… Co-Writer/Director - 3 Episodes (Web Series)
ItsOriane Ltd
LA Cinefest 2019 - Semi-Finalist
Official Selection Unrestricted View Film Festival 2019
- Nominated for Best Web Series

Finesse (Refix) - Lucien Moon Director (Music Video)
Urban Crane Films
See You When Winter's Over - Ione Director (Music Video)
Urban Crane Films
I Love You - Kam Singh Director (Music Video)
Urban Crane Films

Recollections: August, 1957 Writer/Director (Music Video)
FITA Films

The Wife Writer/Director (Short Film)
Filmbourne/Ozone Productions
…and counting Writer/Director (Short Film)
Filmbourne
The Pale Cast of Thought Writer/Director (Short Film)
Filmbourne

William Shakespeare's Venus & Adonis Writer (Short Film)
Lui Films
Cannes Film Festival 2015 - Courts Métrages

Free in the Afternoon Writer/Director (Short Film)
XXI Productions
Cannes Film Festival 2015 - Courts Métrages